About The Tenbound Sales Development Conference
Level up your team at this Free Sales Development Event!
As the only conference dedicated 100% to
Sales Development
, The Tenbound Sales Development Conference provides a unique opportunity to learn, grow, connect and move our practice forward. Pipeline Leaders, VPs, Directors and Managers of Sales Development, along with SDRs, Marketers, C-Level Execs, and VC's converge for a day of learning and networking 100% focused on Sales Development with the top minds in our industry.
Register for Free today! 
The Tenbound Sales Development Conference is a COVID-Safe Event
We Take All Safety Measures Seriously
The Tenbound Sales Development Conference is committed to providing safe meeting environments and to ensuring the health and safety of all participants in this exclusive live event. The Tenbound Sales Development Conference is in compliance with all SFDPH (San Francisco Department of Public Health) guidelines and requires all speakers, sponsor representatives, attendees and/or other patrons to agree to Tenbound's In-Person Health & Safety Guidelines. We will utilize the Crowdpass app to gather vaccination documentation, negative COVID test certification, and answers to event-day COVID-screening questions for all attendees to provide a safe meeting environment. We look forward to seeing you there on October 27th!
The Tenbound Sales Development
Conference Agenda
Welcome & Kickoff Session
Shanee Moret / YouGrow.Club
Session 2: ZoomInfo
Fuel SDR Efficiency through Data and Tech Optimization
Session 3: How To Avoid SDR Burnout
Joe Venuti / UpKeep
Eden Richardson / Torii
Zack Thompson / ZoomInfo
Jill Bruno / RocketReach
Penelope Yamauchi / Vendition
Session 4: LeadIQ
Tactical Tips for Building Pipeline in 2022
Session 5: Hot Tips for Your Cold Calls
Nick Sproul / Second Nature


Tom Slocum / TrainYo
James Buckley / JB Sales
Lori Dunn / Energy2Sell
Session 6: Getting A Reply Is The Hardest Part of The Sales #Email
Nathan Steele / Owler
William Allred / Lavender
Elise Vue / Syncari


David Dember / Tenbound
Session 7a: Social Selling
Ryan Scalera / Addepar
Zoë Hartsfield / Spekit


Morgan Buchanan / Spekit


Amelia Taylor / Carabiner Group
Session 7B: The Future of Sales with Omnichannel
Aleks Gollu, Ph.D / 11Sight


Tom Melbourne / OpnMkt


Joe Venuti / UpKeep
Session 8: Who, What When Where, How and Why: Sellers Guide to Multichannel and Multithreading
Ollie Whitfield / VanillaSoft
Charlotte Lloyd / Investment Monitor
Nikki Ivey / Cultured Perspective Inc
Session 9: Beyond Crushing Quota - How to Make the Leap from SDR to AE
Katie Bubb / LeadIQ
Anthony Natoli / Lattice
Melissa Gaglione / LivePerson
Pete Mickartz / Tenbound
David Dember / Tenbound
The Tenbound Sales Development Virtual Conference Speakers
The Top Minds in Sales Development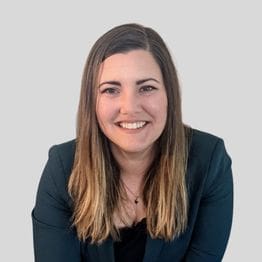 Lori Dunn
Principle
Energy2Sell
Centrally located in San Francisco
Hyatt Regency San Francisco, 5 Embarcadero Center, San Francisco, CA 94111
COVID Event Safety Information
The Tenbound Sales Development Conference Pricing
Don't miss the Sales Development event of the year!
In-Person Event + streaming
This is an in-person event ticket with access to the live stream
Network with 100+ VIP Sales Development professionals
Includes 1-Year Tenbound Membership ($1826 Value)
Live-stream access to the Conference
Watch all presentations and demos from anywhere on Earth
Network online through our Exclusive Platform
Free Registration for the Virtual Conference Series!
THE MUST-ATTEND EVENT FOR TOP EXECUTIVES AND SALES LEADERS​
MASTER THE STRATEGY AND TACTICS OF SUCCESSFUL SALES DEVELOPMENT​
Register for the Tenbound Virtual Conference Today!​